Business Account Deposit Agreement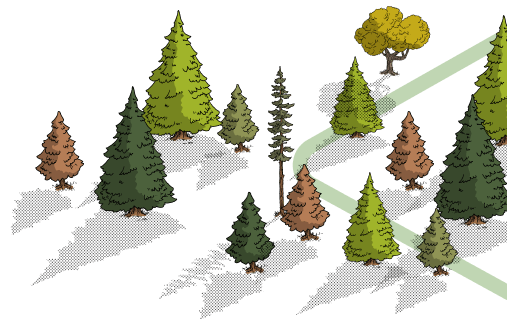 This Business Account Deposit Agreement ("Agreement") governs each deposit account opened with Nelnet Bank  ("Nelnet Bank"; "Bank"; "we"; "our"; "us") by a sole proprietor, corporation, limited liability company or other type of business entity ("you"; "your"; "depositor"), along with any other documents we provide you pertaining to your account(s), will constitute the contract that establishes the rules which control your account(s) with us.  Please read this Agreement and any other documents carefully.
This Agreement is subject to applicable federal laws and the laws of the State of Utah, provided. If any provision of this Agreement is found to be unenforceable according to its terms, all remaining provisions will continue in full force and effect. There are no third-party beneficiaries to this Agreement.
IMPORTANT INFORMATION ABOUT OPENING A NEW ACCOUNT AT NELNET BANK
To help the United States Government fight terrorism and money laundering, federal law requires us to obtain, verify, and record information that identifies each person or business that opens an Account or establishes a relationship. What this means for you:
Accounts Opened by a Sole Proprietor.  When you open an account, we will ask for your name, a street address, date of birth, and an identification number, such as a social security number, that federal law requires us to obtain. We may also ask to see your driver's license or other identifying documents that will allow us to identify you.
Accounts Opened by All Other Businesses.  When you open an account or establish a relationship, we will ask for your business name, a street address and a tax identification number, that federal law requires us to obtain. We may also request copies of an unexpired government-issued business license, certified articles of incorporation, operating agreement, partnership agreement, resolutions by business managers, financial statements and/or other related documents.
This certification will be provided in the form required by us.
CERTIFICATION OF BENEFICIAL OWNERSHIP
When opening your Account you agree to provide the name, address, date of birth, social security number and/or a government-issued form identification containing a picture (or passport number or other similar information related to any non-U.S. persons) for the following individuals associated with an Account (i.e., the beneficial owners):
Owners.  Each individual who owns, directly or indirectly, 25 percent or more of the equity interests of the legal entity customer (e.g., each natural person that owns 25 percent or more of the shares of a corporation); and
Control Person.  An individual with significant responsibility for managing the legal entity customer (e.g., a Chief Executive Officer, Chief Financial Officer, Chief Operating Officer, Managing Member, General Partner, President, Vice President, or Treasurer).
You authorize us to disclose this information to affiliates and nonaffiliated third parties as permitted by applicable law.
DEFINITIONS
"Account" means the business, savings, certificate of deposit, or any other deposit account you have opened with us for business purposes.
"Available Balance" means the amount of your Current Balance that is available for immediate use. Certain pending Items, such as check deposits or withdrawals that have not yet posted to your Account are not included in your Available Balance.
"Authorized Signer" means anyone else with the authority to deposit, withdraw, or exercise control over the funds in an Account.
"Business Day" means every day except Saturday, Sunday, and federal or state holidays. Nelnet Bank may close on a Business Day due to an emergency situation.
"Statement Cycle" means the period of time covered by the periodic statement for your Account.
All definitions set forth herein shall be deemed applicable whether or not the words defined are used in the singular or plural or in capitalized form. Wherever used herein, any pronoun or pronouns shall be deemed to include both the singular and plural and to cover all genders, as the context so requires.
The headings in this Agreement are for convenience and/or reference only and shall not govern the interpretation of the provisions hereof.
GENERAL TERMS AND CONDITIONS
Opening an Account.  You can open an Account online only. Bank does not offer account applications over the phone or in person.
Accounts are opened subject to our ability to validate your identity, as well as the identities of each authorized signer on the account. When you open an Account, we obtain a report from a reporting agency regarding your past handling of banking services. We require a tax identification number for all Accounts and a certification regarding such number as required by applicable laws and regulations.  You hereby acknowledge and agree that the opening of any Account is considered conditional upon the receipt of all required documentation and validation pursuant to BSA/AML verification procedures.
We may require additional documentation about your business based on the type and nature of business you are operating in order to establish an Account.  You are responsible for providing us with amended documents should the information contained in the documentation provided to us previously change. It is particularly important that you notify us of any change in the officers or signing authority of your business.  We cannot be responsible for losses you sustain if you fail to inform us of changes in the authority of your representatives to conduct your banking business.
Closing an Account.  You may close your Account at any time, except as stated otherwise in this Agreement or other account agreements.  The same authorized signers required for making withdrawals are the persons empowered and required to close an Account.  Please note that if you close a Certificate of Deposit Account before maturity, you will be subject to an early withdrawal penalty.
We reserve the right to close your Account at any time with or without cause. We may try to notify you in advance should this be necessary, but we are not obliged to do so. We also reserve the right to close any Account if a zero balance remains for more than 30 days.
If we close your Account, we will send you your final balance in a manner deemed appropriate by us, minus applicable fees and charges. If the balance in your Account is not sufficient to pay the applicable fees and charges owed to us, you will continue to be liable to us for the unpaid amount, including interest thereon, until it is paid in full.  You remain liable for all transactions conducted prior to the closure of your Account and such liability will survive the closure of the Account.
Transfer or Assignment of Ownership.  Accounts are not transferrable or assignable except with the written permission of the Bank.
Account Agreement; Authorized Signers. Upon signing the signature card and/or banking resolution and continuing to hold your account(s) with the Bank after such date, you agree that the terms and conditions of this Agreement, including as they may be amended from time to time. As used herein, the term "signature card" includes an electronic signature or authorization provided  during online account opening, You agree to give us certified copies of resolutions from your board of directors or other governing body, if any, or other certificate or evidence of authority satisfactory to us which specifically designate certain persons as Authorized Signers to take actions with respect to any of your Accounts, including but not limited to, signing, accepting, or endorsing  notes, bills, drafts, or other instruments drawn or deposited to your Accounts, or otherwise transferring funds to or from your Accounts. Such resolutions or other certificates of evidence of authority shall set forth the name and title of each Authorized Signer and must be in a form and substance satisfactory to the Bank. To the fullest extent permitted by applicable law, you hereby waive demand, presentment, protest, notice of protest or dishonor, and all other notices relating to any instrument made, drawn, or endorsed in your name, when such instrument is signed, accepted or endorsed by an Authorized Signer.
If you impose restrictions on the authorized signatories or if you instruct us that more than one signature is required, these designations are for your internal purposes only, and you authorize us to debit the account even though an item or any other request for a withdrawal or payment that is presented contains fewer than the required number of signatures.
You agree that we may rely on the accuracy and completeness of all resolutions, signature cards and other documents you deliver to us in connection with the Account. You further agree to complete and/or provide any other documentation we may require from time to time. We may rely upon the documentation we have in our files regarding the identity of the Authorized Signers on your Account until you present appropriate documentation changing or adding other persons as Authorized Signers on your Account and we have had a reasonable period of time to act upon such notice. You must notify us immediately and in writing of any change in the status of any Authorized Signers. We may ask you to give us additional documentation. No action taken by us before we receive proper notification in writing of any such change shall be affected by any such notice. You agree to send any such written notice to us as follows:
Nelnet Bank
13907 S. Minuteman Drive – Suite 250
Draper, Utah  84020
Authorization for Consumer Reports. You hereby authorize the Bank to obtain a consumer report from a consumer reporting agency on each owner and each Authorized Signer of the depositor at the time an Account is opened and from time to time thereafter.
Electronic Delivery. You agree that the Bank may send and you will accept any notice, statement or other document or communication that is sent electronically to depositor and/or any Authorized Signer of depositor using the e-mail address (or other electronic method) provided by depositor for such purpose or is associated with such Authorized Signer.
Liability. You agree to the terms and conditions of this Agreement, including but not limited to the schedule of applicable fees and charges. You authorize us to deduct these fees and charges directly from the account balance as they may accrue. Further, you agree to pay any additional fees and charges for accounts, products and services you request which are not currently covered by this Agreement.  You agree that you are liable for any account shortage resulting from charges or overdrafts, whether caused by you or another with access to this account. This liability is due immediately, and can be deducted directly from the account balance whenever sufficient funds are available.  You have no right to defer payment of this liability, and you are liable regardless of whether you signed the item or benefited from the charge or overdraft. This includes liability for all our costs to collect the deficit including our reasonable attorneys' fees.
Compliance with Laws, Regulations and Rules.  You agree to comply with all U.S. laws, regulations and rules applicable to you with respect to the use of your Account(s) and/or services, including but not limited to federal anti-money laundering laws, sanctions laws administered by the Office of Foreign Assets Control (OFAC), currency transaction and/or Bank Secrecy Act reporting and recordkeeping requirements, and any state counterparts of such requirements.
You hereby represent, warrant and agree that you will not use your account or any services we provide to you for any unlawful purpose at any time.  By way of example, you agree not to accept or make payments in connection with the participation of any person in unlawful transaction activity, including but not limited to, any "restricted transactions" as such term is defined in the federal Unlawful Internet Gambling Enforcement Act and its implementing regulations.  We reserve the right to deny transactions or authorization from merchants apparently engaging in the Internet gambling business or identifying themselves through card transaction records or otherwise as engaged in that or any other illegal or improper business.  Further, we reserve the right to block or close any account which we believe may be involved in any such restricted transactions.
You represent and warrant that you are not, and you agree to take no action that would result in your being deemed or treated as a money service business under any applicable state or federal law, except to the extent that you have specifically and in writing previously informed us that you are a money service business.  You further represent and warrant that each representation, warrant and agreement is true and correct as of the opening of each account and again each time you make a deposit, withdrawal, conduct any transaction and/or otherwise use any of the services offered by us.  You agree to provide us with written documentation showing that you are in compliance with all these undertakings that is satisfactory to the Bank in our sole discretion, upon our request.
Amendments/Changes to this Agreement. We reserve the right to change the terms and conditions governing the Accounts and services described in this Agreement, which may include adding or deleting certain provisions in whole or in part. We also reserve the right to discontinue any Account, product or service described in this Agreement at any time. We will revise this Agreement from time to time to reflect these changes. Unless otherwise required by law, we may amend this Agreement without prior notice to you. If we choose to notify you or are required by law to notify you of changes to this Agreement, we may provide the notice of changes to you by mail, by including it as a notice or a message in your Account statement, or by making it available to you electronically. We suggest that you keep any notification of changes to this Agreement with the rest of your Account records. Certain fees may change without notice to you. A copy of the current Agreement will be available to you upon request. Notice from us to any one of you is notice to all of you.
TRANSACTIONS IN YOUR ACCOUNT
Deposits.  We may refuse to accept an item for deposit or to return all or part of it to you. Any item that we accept for deposit is subject to later verification. We will generally give you provisional credit for items deposited into your Account. However, we may delay or refuse to give you provisional credit if we believe, in our discretion, that an item will not be paid. We will reverse any provisional credit we have given for an item deposited into your Account if we do not receive final credit for that item and may charge you a fee.  If the reversal of a provisional credit creates an overdraft in your Account, you will owe us the amount of the overdraft, plus any overdraft fees. We will determine when final credit is received for any item. Please read the Funds Availability Policy for a detailed discussion of how and when we make funds available to you.
We will treat and record all transactions received after our "daily cutoff time" on a business day we are open, or received on a day we are not open for business, as if initiated on the next following business day that we are open.
Withdrawals.  Unless clearly indicated otherwise on the account records, any of you, acting alone, who signs in the space designated for signatures on the signature card (or similar authorization) may withdraw or transfer all or any part of the account balance at any time. Each of you (until we receive written notice to the contrary) authorizes each other person signing the signature card to endorse any item payable to you or your order for deposit to this account or any other transaction with us. We may refuse any withdrawal or transfer request which you attempt on forms not approved by us, by any method we do not specifically permit, which is greater in number than the frequency permitted, or which is for an amount greater or less than any withdrawal limitations. Even if we honor a non-conforming request, we may treat continued abuse of the stated limitations (if any) as your act of closing the account. We will use the date the transaction is completed by us (as opposed to the date you initiate it) to apply the frequency limitations. The fact that we may honor withdrawal requests that overdraw the available account balance does not obligate us to do so later. See the funds availability policy disclosure for information about when you can withdraw funds you deposit. For those accounts for which our funds availability policy disclosure does not apply, you can ask us when you make a deposit when those funds will be available for withdrawal.
We may require not less than 7 days' notice in writing before each withdrawal from an interest-bearing account other than a time deposit, or from any other savings account as defined by Regulation D. At the present time, we do not require such notice. If we do require such notice at some time in the future, we will apply that requirement to all such accounts. Withdrawals from a time account prior to maturity or prior to any notice period may be restricted and may be subject to penalty. See your notice of penalty for early withdrawal.
Adjustments.  We may make adjustments to your account from time to time. This may be due, for example, to the return of an item you deposited which was unpaid or if a deposit is posted in the wrong amount.
Stop Payments. You must make any stop-payment order in the manner applicable to the transaction for which a stop payment is requested and as required by law.  We must receive it in time to give us a reasonable opportunity to act on it before our stop-payment cut-off time. To be effective, your stop-payment order must precisely identify the required information for the applicable transaction, which information may include the number, date and amount of the item, and the payee.
You may stop payment on any item drawn on your Account whether you signed the item or not, if you have an equal or greater right to withdraw from this account than the person who signed the item. A release of the stop-payment request may be made only by the person who initiated the stop-payment order. An oral stop payment is only valid for 14 days and must be confirmed in writing and on a form as we may require. A written stop payment is valid for 6 months unless you release it or renew it for an additional 6 months. Additional limitations on our obligation to stop payment are provided by law.
Periodic Statements; Notices.  You understand and agree that you are required to receive your periodic statements and any related notices electronically.  We will make available to you a periodic statement reflecting the activity in your Account during each Statement Cycle. We will include any notices regarding your Account with your periodic statement or send them to you separately.  We will send all periodic statements and notices to the most recent electronic address associated with your Account. We reserve the right to issue any periodic statement or notice to you in paper form at the most recent postal address associated with your Account. Your periodic statements and/or notices will be deemed to be delivered to you when we make them available to you by issuing an e-mail message to you or, if applicable, placing them in the mail.
You agree to examine your periodic statements with reasonable promptness. If you discover (orreasonably should have discovered) any unauthorized transaction activity, you must promptly notify us of therelevant facts. As between you and us, if you fail to do either of these duties, you will bear the loss to the extent a loss could be avoided by reviewing a statement promptly and notifying us. Such a loss could be with respect to, but not limited to, items on the periodic statement as well as otherunauthorized transactions by the same wrongdoer.
You must notify us as soon as possible if you believe there is an error or other problem with the information shown on your periodic statement. You agree that fourteen (14) calendar days after we mail or otherwise make a periodic statement available to you is a reasonable amount of time for you to review the periodic statement for your Account and report any errors or other problems. In addition, you agree not to assert a claim against us concerning any error or other problem relating to a matter shown on an Account statement unless you notified us of the error  or other problem within thirty (30) calendar days after we mail or otherwise make a periodic statement available to you. This means, for example, that you cannot bring a lawsuit against us, even if we are at fault, for a withdrawal from your Account unless you reported the unauthorized transaction within thirty (30) calendar days after we made available to you the periodic statement listing the unauthorized transaction,, except if a different time period applies under applicable law.
If you assert any claim against us that a transaction is not authorized for any reason,  you agree to cooperate and assist us in seeking criminal and civil penalties against the person responsible. This cooperation shall include, if requested by us, providing a statement under oath regarding the facts and circumstances relating to your claim.  If you fail or refuse to provide the requested cooperation, you agree that we will consider that you have ratified the unauthorized transaction and agree that we may charge the full amount of such transaction to your Account.
You further agree that if you fail to report any unauthorized signatures, alterations, forgeries, or any other errors in your account within 30 days of when we first send or make the statement available, you cannot assert a claim against us on any items in that statement, and as between you and us the loss will be entirely yours. This 30-day limitation is without regard to whether we used ordinary care.
FUNDS AVAILABILITY DISCLOSURE
This Disclosure describes your ability to withdraw funds and applies to the availability of funds in transaction accounts only. The Bank reserves the right to delay the availability of funds deposited to accounts that are not transaction accounts for periods longer than those described herein.
Our policy is to delay the availability of funds that you deposit in your Account. During the delay, you may not withdraw the funds in cash and we will not use the funds to pay checks that you have written or for other transactions.
Determining the Availability of a Deposit.  The length of the delay is counted in Business Days from the day of your deposit. If you make a deposit on a Business Day that we are open before 3:00 p.m. Mountain Time ("MT"), we will consider that day to be the day of your deposit. However, if you make a deposit after 3:00 p.m. MT on a Business Day or on a Business Day we are not open, we will consider such a deposit made on the next Business Day we are open. The length of the delay varies depending on the type of deposit and is explained below.
Same-Day Availability.  Wire transfers, and funds from electronic direct deposits (i.e., ACH credit transfers) to your Account will be available on the day we receive the deposit.
Other Deposits.
Funds from other types of deposits will be available as follows:
ACH Debit Entries initiated from your Account – ten (10) Business Days after the day of deposit
Longer Delays May Apply. Funds you deposit in your Account may be delayed for a longer period under the following circumstances:
We believe a deposit you make will not be paid for any reason.
You have overdrawn your account repeatedly in the last six months
There is an emergency, such as failure of communications or computer
We will try to notify you if we delay your ability to withdraw funds for any of these reasons and tell you when the funds will be available.
Special Rules for New Accounts.  If you are a new customer, the following special rules will apply during the first 30 days your Account is open:
Wire Transfers – ten (10) Business Days after the day of deposit
Electronic Direct Deposits (i.e., ACH credit transfers) – ten (10) Business Days after the day of deposit
ACH AND WIRE TRANSFERS
This Agreement is subject to Article 4A of the Uniform Commercial Code – Fund Transfers. If you originate a fund transfer for which Fedwire is used, and you identify by name and account number at a beneficiary's bank, an intermediary bank or a beneficiary, we and every intermediary bank or beneficiary's bank may rely on the account number to make the requested payment.  We may rely on the account number even if it identifies a bank or other financial institution, person or account other than the one named.
Transfers you receive may be transmitted as an entry through the automated clearing house ("ACH") network. You agree to be bound by the Operating Rules and Guidelines of NACHA, the Electronic Payments Association ("NACHA Rules") for payment made through the ACH network.  The NACHA Rules provide that, among other things, payments made to you are provisional until final settlement is made through a Federal Reserve Bank or payment is otherwise made as provided in Section 4A-403 of Article 4A of the Uniform Commercial Code.  If we do not receive any such final payment, we are entitled to a refund from you in the amount we credited to your Account and the party originating such payment to you will not be considered to have paid the amount so credited.  If we receive a credit to your Account by wire or ACH, we are not required to give you any notice of the payment order or credit. If the account number and name of the payee on the ACH entry does not match the account number and name on the Bank's records, we may rely solely on the account number contained in the ACH entry for the purposes of posting the entry.
SAVINGS DEPOSIT ACCOUNTS
This section provides general information about our savings account and specific product information about the savings accounts offered by the Bank: (i) regular Savings;); and (ii) Certificate of Deposit (CD).
Savings.  The regular savings account pays a variable rate that may change at any time and does not have a specific term or maturity date.  You can deposit or withdraw funds at any time.  There are restrictions on transfers imposed by federal banking regulations which may apply.  Minimum deposit to open a regular Savings account is $2,500.  Product terms and conditions are subject to change.
Certificate of Deposit.  A CD account pays a fixed rate of interest that is generally higher than a Savings account.  A CD requires you to leave your money on deposit with us for a specific term.  Each CD account is subject to an applicable minimum deposit during the initial term and any renewal term.  The interest rate we pay depends on the term of the CD account and will remain fixed until the Maturity Date of the account.  Minimum deposit to open and maintain a CD account is $25,000.  Product terms and conditions are subject to change.
Your CD account will renew automatically on each Maturity Date for a succeeding term of the same duration, unless you withdraw your deposit or we receive instructions in writing, including by electronic means, from you not to renew the CD account.  You are permitted to make additional deposits to your CD account in any amount, but only during the Grace Period beginning on a Maturity Date.  The Grace Period is the 10 calendar days following any Maturity Date.  Interest will be paid on any amounts withdrawn during a Grace Period at the then current CD rate.  The interest rate we will pay on a renewed CD will be the rate being paid by us on the Maturity Date on CDs of similar amounts and maturities.
You cannot renew a CD account and change its term. If at the Maturity Date you wish to renew your CD account for a different term, during the Grace Period you must open a new CD account for the desired term and make an internal transfer of the funds from your existing CD account to the new CD account.
If all or any part of the principal of the CD account is withdrawn during the term before the Maturity Date, such withdrawal will be subject to the penalty as follows:
Term Penalty
| Term | Penalty |
| --- | --- |
| 6 months or less | 30 days' simple interest |
| More than 6 months and up to 12 months | 90 days' simple interest |
| More than 12 months and up to 2 years | 180 days' simple interest |
| More than 2 years and up to 5 years | 365 days' simple interest |
| More than 5 years and up to 10 years | 540 days' simple interest |
The principal balance of your CD account may reduced, if necessary, impose the penalty applicable for an early withdrawal.  No penalty is charged for a withdrawal following the death or a determination of incompetence of an account owner.  We may cancel the right to renew a CD account or amend these terms and conditions for any renewal period, by providing you with written notice at the e-mail address we have listed for you in our records.
Important Information about Interest on Savings and CD Accounts.  To obtain current interest rate and annual percentage yield information for each savings and CD account, please see www.nelnetbank.com. Fees could reduce earnings on a savings account.  The Bank uses the daily balance method to calculate interest on all types of savings accounts. This method applies a daily periodic rate to the balance in the account each day. We will compound your interest daily, using a 365/366-day basis and computing interest from the business day of deposit up to, but not including the business day of withdrawal, provided your account is open when the interest is credited.
Interest will accrue on deposits made to the savings accounts beginning not later than on the Business Day when the funds become available in accordance with the Funds Availability Schedule in effect at that time.  We will credit the interest to your savings account at the end of each Statement Cycle after deducting any amount which we may be required by law to withhold for income tax purposes.  If the account is closed before the date interest is credited, you will receive the interest that accrued during the partial Statement Cycle.
The Bank reserves the right, in its sole discretion, based upon its determination of market conditions, to discontinue paying interest on your Savings or CD.  If we elect to discontinue paying interest on your Savings or CD, we will provide you at least 60 days prior notice thereof, provided, however, that any such change in interest rate with respect to a CD account will not take effect until the first renewal date after we have provided you with 60 days' notice.
Notice Requirement.  As required by federal regulations, we reserve the right to require you to provide written notice at least seven days prior to an intended withdrawal from your savings account.
Statements.  All savings accounts will receive a monthly statement.
Fees; Service Charges.  Any service charges and fees associated with your savings account will be in accordance with our current fee schedule.
Limits on Transfers.  Federal regulations allow the Bank to limit the number of certain transfers made in a savings account: automatic transfers; recurring payments you set up in advance; payments and transfers you authorize using a telephone or personal computer. The maximum number of these transfers that you can make is six (6) per calendar month. If you have reached this limit, we reserve the right to refuse to process such a transfer. If this limit is exceeded three times in a twelve-month period, we will, in our sole discretion, either restrict access to your account, close your account, or transfer the funds in the account into another third-party account you have designated for such purpose.
ARBITRATION
This provision explains the terms under which a dispute between you and the Bank will be resolved. Please read this provision carefully since it specifically limits your rights in the event of such dispute. By this provision, at the request of you or the Bank, disputes must be resolved by arbitration. Arbitration is a means of having an independent third party resolve a dispute without using the court system. When a dispute is handled via arbitration, there is no right by either party to appeal the decision of the arbitrator that would normally exist in a legal proceeding brought in the court system.  BOTH YOU AND THE BANK HEREBY ACKNOWLEDGE AND AGREE THAT THAT EACH PARTY IS WAIVING THE RIGHT TO A JURY TRIAL AND/OR A TRIAL BEFORE A JUDGE IN A PUBLIC COURT.
Either of us may submit a dispute concerning this Agreement to binding arbitration at any reasonable time, notwithstanding that a lawsuit or other proceeding has been commenced. If either of us fails to submit to binding arbitration following a lawful demand, the one who fails to submit bears all costs and expenses incurred by the other compelling arbitration.  Any controversy or claim arising out of or relating to this Agreement, or the Account(s) or services covered by this Agreement, will be settled by arbitration administered by the American Arbitration Association ("AAA") in accordance with its arbitration rules.
Judgment upon the award rendered by the arbitrator may be entered in any court having jurisdiction. All statutes of limitation and rules of law that would otherwise be applicable to this Agreement, including but not limited to those provided in the laws of the State of Utah, shall apply to any arbitration proceeding.  To the extent that there is any variance between the AAA Rules and this Agreement, this Agreement shall control.  Arbitrators must have expertise in the substantive laws applicable to the subject matter of the dispute.  You agree to take all steps, and execute all documents, necessary for the implementation of arbitration proceedings.
This arbitration provision supersedes all prior arrangements and other communications concerning dispute resolution as to this Agreement.  In the event more than one arbitration agreement entered into by us is potentially applicable to a dispute, the one most directly related to the Account, service or transaction that is the subject of the dispute shall control.
Nothing in this "Arbitration" Section shall limit the right of any party at any time to exercise self-help remedies, foreclose against collateral, or obtain provisional remedies. The arbitrator shall also determine all issues relating to the applicability, interpretation, and enforceability of this paragraph.
MISCELLANEOUS
Setoff.  We may (without prior notice and when permitted by law) set off the funds in this account against any due and payable debt you owe us now or in the future, by any of you having the right of withdrawal, to the extent of such persons' or legal entity's right to withdraw. If the debt arises from a note, "any due and payable debt" includes the total amount of which we are entitled to demand payment under the terms of the note at the time we set off, including any balance the due date for which we properly accelerate under the note.
Legal Processing.  You agree that we may comply with any state or federal legal process, including, without limitation, any writ of attachment, adverse claim, execution, garnishment, tax levy, restraining order, subpoena or warrant relating to you or your Account which we believe to be valid. You agree that if we are served with legal process at any of our branches or offices, we may comply with it, even if it is served at a location other than where your account was opened.  You further agree that we may comply with any such legal process as we deem appropriate under the circumstances in our discretion. In such case, we may refuse to permit withdrawals or transfers from your account until such legal process is satisfied or dismissed even if such action results in insufficient funds to pay a check you have written or otherwise satisfy an obligation you may have incurred. Any garnishment, attachment, levy or other legal  process against your Account shall be subject to our right of setoff and any security interest.
You agree to release and indemnify, defend and hold us harmless from all actions, claims, liabilities, losses, costs and damages including, without limitation, attorneys' fees, associated with our compliance with any legal process we believe to be valid. You agree that we will not pay and you shall not be entitled to receive interest on any funds we hold or set aside in connection with our response to legal process.  Further, you agree that we may accept and comply with legal process, regardless of its method of service.
You agree that we are entitled to a processing fee upon receipt of any legal process. You are liable for such a fee and you authorize us to deduct it, along with any expenses incurred in connection with any legal process, including without limitation attorneys' fees, from any Account without prior notice to you.
Pre-Authorized Drafts.  A pre-authorized draft is a charge to your account via a paper item with your account information encoded on the draft, authorized by you, created by and payable to a third party, without your signature.  If you voluntarily give information about your account (such as our routing number and your account number) to a person who is seeking to sell you or in fact, sells you goods and services, and you don't physically deliver a check to that person, any debit to your account initiated by the person to whom you gave the information is deemed authorized.
Account Inactivity.  In accordance with  applicable law, if you have not made any deposits or withdrawals from any Account or have not otherwise communicated with us about your Account for a period of 3 years (longer terms apply to time deposits and retirement accounts), the Account will be considered dormant and we will be required to transfer the balance to the State of Utah (or the state of your last known domicile) as abandoned property in accordance with applicable law.
An Account will generally be considered inactive if no deposit is made to it and/or no withdrawal is made from it for 12 consecutive months; or the Bank does not receive any document indicating that someone who is entitled to the funds in it knows about it; or the Bank has not had any other sufficient contact with someone who is entitled to the funds.
Indemnity; Limitation of Liability.  You agree that you are solely responsible for the lawfulness and propriety of transactions that occur in your account. You agree to use your accounts solely for lawful and proper business, commercial and other legitimate non-consumer purposes in compliance with all laws applicable to your business and your account transactions, including but not limited to, laws applicable to escrow, or security deposits.  You agree to indemnify Nelnet Bank, its shareholders, directors, officers, employees, successors and assigns (collectively, the "Parties") and agree to hold the Parties harmless from and against any and all liabilities, claims, actions, losses, payments, damages, costs, including reasonable attorneys' fees and expenses, which any of the Parties may suffer or incur arising out of or in any way relating to: (i) any misrepresentation made by you in your application for any account or in connection with any account you open or maintain; (ii) any inaccuracy of any information provided to us by you or on your behalf; or (iii) our reliance on any representation made by you or on your behalf or any instruction or authorization issued by you or on your behalf, in connection with your application for any account or in connection with any account you open or maintain. This indemnification shall survive the closure of any account or sub-account you open or maintain with the Bank.
Except as expressly prohibited by law, neither the Bank nor you shall be liable to the other for any punitive, special, consequential, incidental, or indirect damages, even if the other party was aware of the possibility of such damages.  The liability of Bank for any claim will be limited to the face value of an item or transaction improperly dishonored or paid, or the face value of any transaction not properly credited or debited.
Tax Reporting; Backup Withholding.  Federal law requires us to have a valid Tax Identification Number for each account so that we can correctly report the interest you have earned to the relevant tax authorities. You must certify your Taxpayer Identification Number during the online application process. If you do not provide us with and certify a valid Taxpayer Identification Number within the time period specified by applicable law and regulations, we are required to withhold a percentage of the taxable interest that we pay to you. This withholding is commonly referred to as "Backup Withholding." In some states, we may also be required to withhold taxable interest for state taxes.
Governing Law.  All accounts and services provided by Nelnet Bank are governed by federal law and regulations. To the extent such federal laws and regulations do not apply, the accounts and services will be governed the laws of the state of Utah.