Welcome to Nelnet Bank Private Student Loans for
US News and World Report Visitors
You've got goals, grit, and things to do in life. Our student loans will help you achieve high education and a path to success.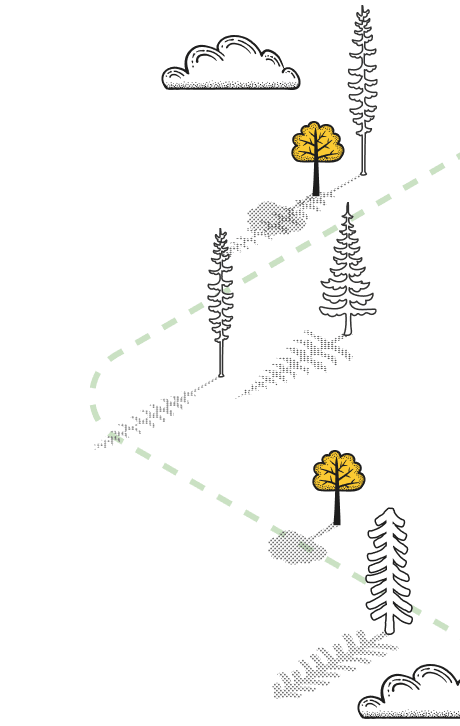 Check Your Rates
See your rate in minutes without affecting your credit score. See Disclaimer
Start your financial journey on the right path with a low rate that helps you save money and pay off your loans faster. See Disclaimer
Before taking out a private student loan, make sure to take advantage of any federal student loans, grants, or scholarships you have access to. Federal student loans often include benefits and lower interest rates, so be sure to consider all of your options before applying for a private student loan.
Lowest rates listed above include an interest rate reduction for eligible applications, enrollment in auto debit, and are available only to the most creditworthy applicants. Advertised variable rates reflect the starting range of rates and may increase over the life of the loan.
Get More Help for the Road Ahead
Backed by a company that's helped over 30,000,000 students successfully navigate repayment, Nelnet Bank was established to help make your educational dreams a reality. This strong background helps us offer a wealth of knowledge and educational funding solutions that give you an advantage at every step.
Auto Debit Savings
When repayment starts, set up automated payments and cut .25% off your interest rate – more money in your pocket.
See Disclaimer
Cosigner Release
If your loan requires a cosigner, we make it easy to release them when you're ready.
See Disclaimer
Flexible Repayment Options
Postpone payments while in school, and then choose from several repayment plans to find the best option for you.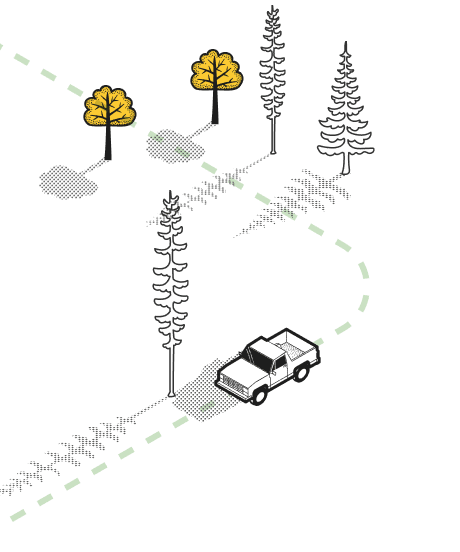 How to Get Started
The next step in your journey is just a few clicks away. We make the process as easy as possible, offering knowledgeable help when you need it.
Start a Loan Application
Whether you're a borrower or a cosigner, you begin the application by providing basic information about you and the school the borrower attends.
Add a Cosigner or Invite the Borrower
Borrowers can add a cosigner (if needed), and cosigners will invite a borrower. Either way, we'll send them an email to complete the application.
Select Your Loan Offer
The borrower and cosigner (if one is needed) will select the best loan option from the offers.
How do I qualify?
There are just a few simple eligibility requirements.
CheckCitizenship

You or your cosigner must be a U.S. citizen or have permanent residency status with a valid U.S. Social Security number.

CheckEnrollment

You must be enrolled at a Nelnet Bank-eligible school for the loan period in question.

CheckCredit

You or your cosigner must meet Nelnet Bank's credit criteria.

CheckAge

You must be the legal age to enter into binding contracts in your state/territory of residency, or be at least 17 years of age and apply with a cosigner who is at least the age of majority in their state/territory.
What do I need to get started?
Have this basic information on hand to make your application process as smooth as possible.
CheckPersonal Information

You'll need to provide your birthdate, Social Security number, and address. (We need your SSN to validate your credit information. Don't worry, it's a "soft pull" so it won't affect your credit score. We promise.)See Disclaimer

CheckIncome + Costs

You'll need to provide your annual income and monthly housing expenses.

CheckSchool Information

You'll need to provide your expected graduation date, estimated education costs, and amount of other aid you'll receive for the term.

CheckLoan Amount

You'll need to provide your requested Nelnet Bank private student loan amount.
Why Would I want a Cosigner?
Cosigners may help you qualify for private student loans and may help reduce your interest rate. As a student, it's likely you'll need a trusted individual with a solid credit score to act as your cosigner.
Learn More About Cosigners
There's a lot of managing your money while you're in college, putting student loans behind you, and moving on to your next big adventure. We're here every step of the way with helpful resources.
Debt Relief, Life & Career
Cosigning, Interest Rate, Private Loans, Refinancing, Repayment
Frequently Asked Questions
Have questions about private student loans? If we haven't answered your questions below, contact us – that's why we're here.
The short answer is – it depends on the type of loan. There are federal student loans that are backed by the U.S. government, and private student loans that are made by private banks.
The longer answer? Federal Direct Loan interest rates are determined each year by the U.S. Congress. Private loan interest rates are set by private lenders (like Nelnet Bank) using a number of factors.
Eligibility Requirements:
You must be enrolled at a Nelnet Bank-eligible school for the loan period in question.
You or your cosigner must be a U.S. citizen or have permanent residency status and a valid Social Security number.
A mid to high 600 FICO score is required for you or your cosigner.
A cosigner isn't required, but may help you meet credit or qualify for a better rate.
Undergraduate
Minimum loan amount: $1,000
Maximum loan amount: $125,000
Graduate
Minimum loan amount: $1,000
Maximum student loan limit:

Graduate and doctorate: $175,000
MBA or graduate law degree: $175,000
Graduate health professions degree: $500,000
A cosigner is a creditworthy person willing to assume responsibility for loan liabilities if the borrower fails to repay the loan. Applying with a cosigner may help you qualify for a loan and also lower your interest rate. Cosigners must be eligible U.S. citizens or permanent residents.
There is no typical payment. It all depends on how much you borrow and which repayment option you choose.
Some of your repayment options include:
Immediate repayment (you'll be required to make full principal and interest payments as soon as the loan is disbursed).
Interest-only repayment (you'll make interest-only payments while in school) and full principal and interest payments after you separate from school.
Defer principal and interest payments (you won't be required to make any payments until after you separate from school) but interest will accrue while in deferment.
You'll need to contact your student loan servicer or private loan lender to start the deferment process – keep in mind that you'll still accrue interest while your loans are deferred. If your loan is through Nelnet Bank, you can request deferment in your online account or by contacting us at
800.446.4190
or
Loans@NelnetBank.com
.
This referral partner is not the creditor of Nelnet Bank loans and may receive compensation from Nelnet Bank for the referral of Nelnet Bank loan customers.